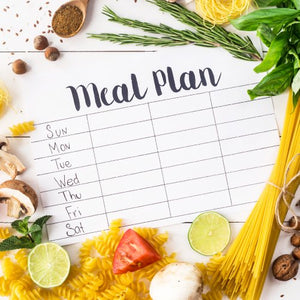 Male/Female

One month of custom meals made to fit your needs! Plans for putting on lean muscle, weight loss/fat burning, cutting, and toning/defining! Each plan is made custom for you!
When purchasing, you receive one month of: 

Personalized meals (4-6 meals a day for 4 weeks). Plans are easy to follow and tell you exactly WHAT to eat and WHEN to eat it. All macronutrients and calories are calculated for the perfect formula to achieve your goals. Whether your goals are weight loss, lean muscle gains, shredding, or toning/defining, the meal plans will get you there QUICKLY!

Supplement recommendations. This is a complete list of supplements that I have PERSONALLY tried and recommend. From proteins to pre-workouts, I list the supplements that have been essential in getting me where I am today!

Questionnaire. After you have paid for the program, a questionnaire will be sent to your email. The questionnaire is important in determining what your ideal diet will consist of.

All sales are final.